Snow Emergency Facts
The snow emergency is in effect until 9:30 am Friday, March 6, 2015.
Do not park along snow emergency routes.
Vehicles parked along emergency routes are subject to a $250 fine and towing & impoundment fees.
DPW no longer relocates vehicles in neighborhoods during snow emergencies.
Call (202) 541-6083 to locate a towed vehicle.
Latest
Testimony of Christopher J. Shorter, Acting Director Government of the District of Columbia,...
March 6, 2015 Closures
The District government will open on a two-hour delay, and DC Public Schools are closed on March 6.
District Snow Team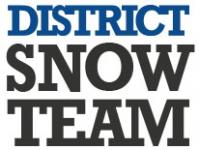 Office Hours
Monday to Friday, 8:30 am to 5:30 pm